Contributions
Your contributions will be posted here. Some examples of recent ones are shown below.
---
To contribute written material, images, videos or other content to the Sustainability.World site, use this
 form.
  If  you have questions or encounter problems,
get in touch
!  (Note suggest a category for your work, those we have so far appear on the right sidebar)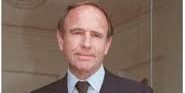 Today, 12 May 2020, we remember two Princes Aga Khan: Prince Sadruddin Aga Khan, former UN High commissioner for Refugees, and Prince Aly Salomone Aga Khan, former Vice President of the UN General Assembly – and the importance of their heritage.
read more